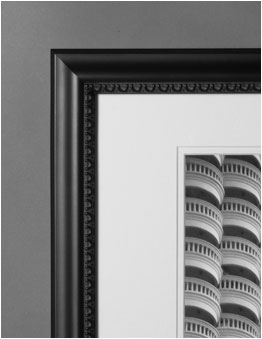 Finishing Services
Mounting is available on both art board and foam core board for all size prints.
Mounting adds one day to the service time.
Window mats are available in standard or custom sizes.
Our stock board is Crescent "very white".
Frames, black wood profiles are standard and in stock, custom sizing is available.
Oval frames and domed glass is available in correct sizing for antique prints.